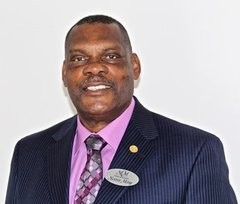 No One Cares More
Norris C. Ming, ChFC® , LUTCF
Welcome to our Web site!

Because many people regard the process for attaining their financial goals as complex and confusing, they often miss out on many potentially rewarding financial opportunities. They also take unnecessary risks and fail to adequately protect their assets.

That's where NCM Financial Services can help. Our goal is to take the mystery out of investing, managing risk, preparing for retirement, and preserving your wealth. By helping you acquire the information you need to pursue your financial objectives, we hope to establish long and trusted relationships.
Please click here to view our most recent press release.
Bond laddering is a time-tested strategy that can help manage interest rate risk.

Test your knowledge of the financial benefits and responsibilities related to certain age milestones between 50 and 70½.

Consider these tips to prepare for the possibility that you might retire earlier than planned.

A letter of instruction has no formal legal status, but it could be just as important as a legal will to help settle an estate.