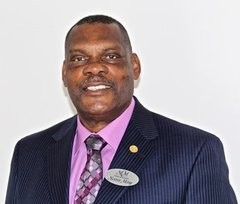 No One Cares More
Norris C. Ming, ChFC® , LUTCF
Welcome to our Web site!

Because many people regard the process for attaining their financial goals as complex and confusing, they often miss out on many potentially rewarding financial opportunities. They also take unnecessary risks and fail to adequately protect their assets.

That's where NCM Financial Services can help. Our goal is to take the mystery out of investing, managing risk, preparing for retirement, and preserving your wealth. By helping you acquire the information you need to pursue your financial objectives, we hope to establish long and trusted relationships.
Please click here to view our most recent press release.
Estimate short-term and long-term federal capital gains taxes

This Cash Flow Analysis form will help you weigh your income vs. your expenses.

Is your personal inflation rate higher or lower than the CPI?

How much will it cost to pay off a loan over its lifetime?