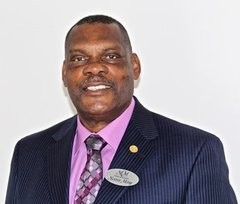 No One Cares More
Norris C. Ming, ChFC® , LUTCF
Welcome to our Web site!

Because many people regard the process for attaining their financial goals as complex and confusing, they often miss out on many potentially rewarding financial opportunities. They also take unnecessary risks and fail to adequately protect their assets.

That's where NCM Financial Services can help. Our goal is to take the mystery out of investing, managing risk, preparing for retirement, and preserving your wealth. By helping you acquire the information you need to pursue your financial objectives, we hope to establish long and trusted relationships.
Please click here to view our most recent press release.
Current trends in debit- and credit-card fraud and how shoppers can help protect their personal information and financial accounts.

Retirement benefits are the 3rd most important consideration fostering employee loyalty, after salary and health insurance.

Bond prices typically fall as interest rates rise; this may be a good time to examine your fixed-income investments.

Some reasons behind current market movements and why investors should refrain from emotional reactions.