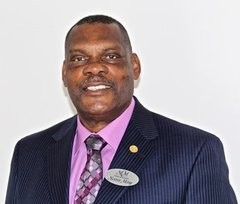 No One Cares More
Norris C. Ming, ChFC® , LUTCF
Welcome to our Web site!

Because many people regard the process for attaining their financial goals as complex and confusing, they often miss out on many potentially rewarding financial opportunities. They also take unnecessary risks and fail to adequately protect their assets.

That's where NCM Financial Services can help. Our goal is to take the mystery out of investing, managing risk, preparing for retirement, and preserving your wealth. By helping you acquire the information you need to pursue your financial objectives, we hope to establish long and trusted relationships.
Please click here to view our most recent press release.
How beneficiary designations, per stirpes and per capita, could affect the division of assets to children and grandchildren.

To help calculate retirement savings needs consider factors such as Social Security benefits and medical expenses.

One way to help protect a bond portfolio from a potential spike in inflation is by investing in Treasury inflation-protected securities.

An individual disability income policy could provide much-needed income in the event of an accident or illness.
Estimate the annual required distribution from your traditional IRA or former employer's retirement plan after you turn age 70½.

How Long Will It Take to Pay my Balance?

How much will it cost to pay off a loan over its lifetime?

How much do you need to save each year to meet your long-term financial goals?