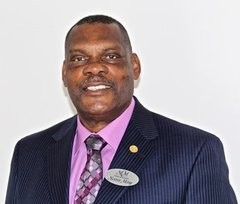 No One Cares More
Norris C. Ming, ChFC® , LUTCF
Welcome to our Web site!

Because many people regard the process for attaining their financial goals as complex and confusing, they often miss out on many potentially rewarding financial opportunities. They also take unnecessary risks and fail to adequately protect their assets.

That's where NCM Financial Services can help. Our goal is to take the mystery out of investing, managing risk, preparing for retirement, and preserving your wealth. By helping you acquire the information you need to pursue your financial objectives, we hope to establish long and trusted relationships.
Please click here to view our most recent press release.
The current employment picture and why the labor force may continue to hold back the U.S. economy.

With interest rates expected to keep rising here is a short quiz to test one's interest rate knowledge.

Generous contribution limits for cash balance plans can help high-income business owners maximize retirement savings.

Some economists believe shifting demographics may be the primary reason GDP growth has been weak versus past recoveries.
This calculator can help you determine how soon you can pay off your mortgage.

Knowing your likely life expectancy is an important factor in making long-term financial plans.

How much would your monthly lease payment be?

How much Disability Income Insurance do you need?