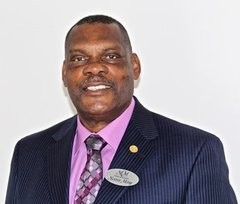 No One Cares More
Norris C. Ming, ChFC® , LUTCF
Welcome to our Web site!

Because many people regard the process for attaining their financial goals as complex and confusing, they often miss out on many potentially rewarding financial opportunities. They also take unnecessary risks and fail to adequately protect their assets.

That's where NCM Financial Services can help. Our goal is to take the mystery out of investing, managing risk, preparing for retirement, and preserving your wealth. By helping you acquire the information you need to pursue your financial objectives, we hope to establish long and trusted relationships.
Please click here to view our most recent press release.
What can go wrong when investors chase performance and/or have a portfolio overly concentrated in one sector.

A look at some of the factors behind the recent market volatility and why investors should focus on long-term goals.

With interest rates expected to keep rising here is a short quiz to test one's interest rate knowledge.

The potential economic impact of Hurricanes Harvey and Irma on a local and national level.